Welcome to your free food psychology mini-course
'Discover, recover'
Course Curriculum
Take a free food psychology minicourse RIGHT NOW and see the patterns in your overeating habit
Available in days
days after you enroll
Want more? Ready to begin your food psychology journey? Read on...👇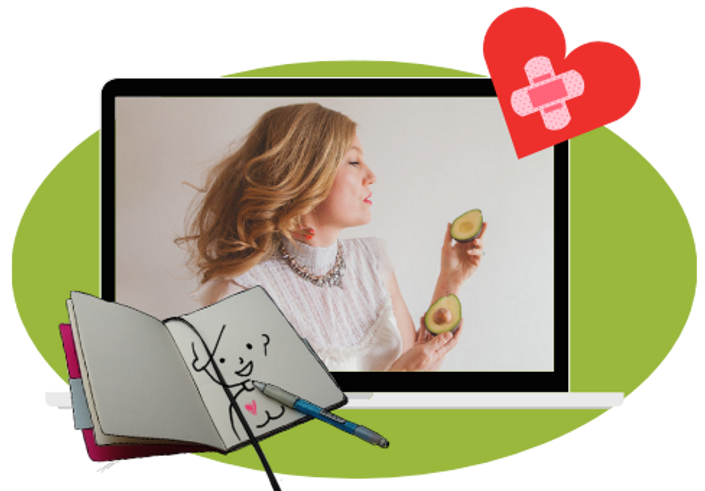 14 Days to Food Psychology Savvy
Your journey towards weight loss and ending overeating will be SO much quicker if you set down this emotional baggage, and change these old thought patterns.
The food psychology crash course for smart, busy people. Here's how we make it EASY:

Not so long ago, you were locked in with your own worst enemy - your appetite.
🐹 It was just you and your squirrel stash, with nowhere to commute except from the lounge to the larder.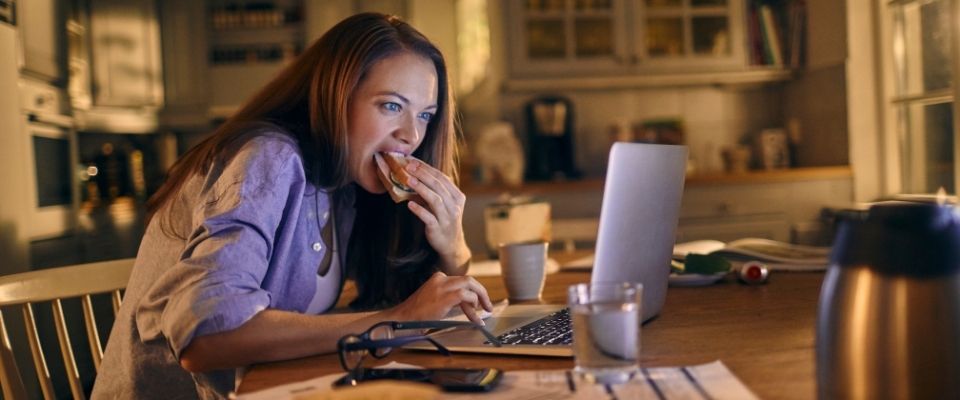 And now, you're supposed to 'go back to normal'.
But honestly? your 'normal' with food was never that happy to begin with.
You can't imagine when you're supposed to get your eating under control, or how.
It's work all the hours to hold it together, to still be effective from home, keep your job, and manage the routines of everyone you care about.
You deserve some reward. And making a vat of spag bol really does lift your spirits and keep the kids busy – for about thirty-four minutes.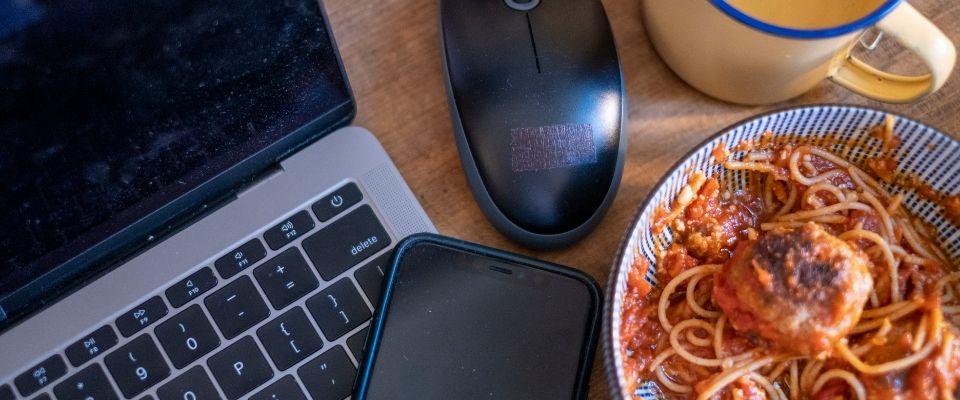 It's full-on.
🍨

You work like crazy, then go face-down in Ben & Jerry's at 9pm.

🍫You worry about everyone else, and then reward yourself - with treats.

🍞You overeat on the stupidest things – round after round of toast.


🍴You dare not waste food, so you eat all the leftovers.

😳Y

ou sometimes go rooting in the bin to retrieve food. (I've been there).
What the hell happened??
Putting on leggings upsets and saddens you; you panic when you see the weight you've gained recently.

On Facebook, a friend boasts that she's used this year to nail her yoga-and-clean-eating regime, (*eyeroll*) Which makes you wonder...
...Why is it that some people seem to be able to stick to things, whereas you fall down and get back up all the time?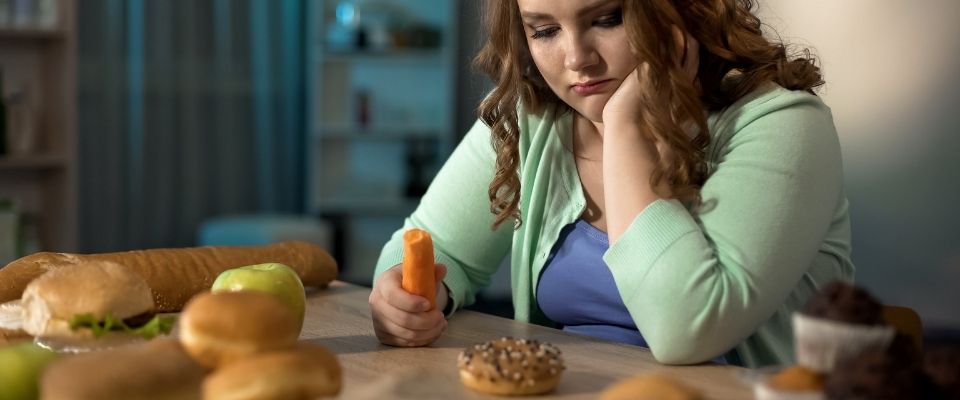 Honestly? You've always had a love-hate relationship with food. This year, though, food has taken on wayyy too much focus.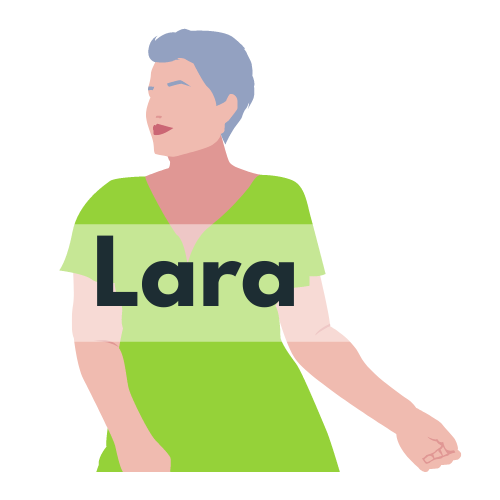 You say: "Maybe I'll just wait until things calm down to solve my overeating."
I say: Life is always 50/50 - good, and hard.
We may be back to 'normal'...
...but when was 'normal' ever a walk in the park?
There will always be deadlines,
health issues, term-times,
hangovers, money uncertainties,
family strife, meltdowns,
and you have a period every month.
Diets are 'hard work' and they fail when you have a bad day.
This challenge is doable.

It's designed to weave into your real life.

And it uses your 'bad days' to show you your thinking.
Yep, I'm not gonna lie: 14 Days to Food Psychology Savvy is a challenge. It will change you. But it's not hard to keep up with, or laden with homework.
Nope - it's going to require a different kind of effort: self-honesty and curiosity.
This challenge is for you, if: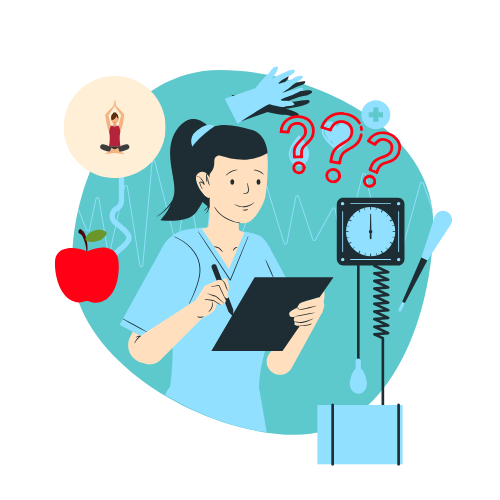 You're a coach who works with body or wellbeing, but needs a psychological edge... for those clients who talk through food goals, but next session say "I couldn't do it". What's going on for them?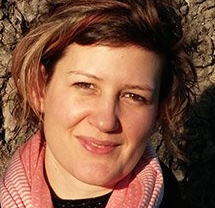 - Retta, Integrative Psychotherapist and trainee Breathwork Facilitator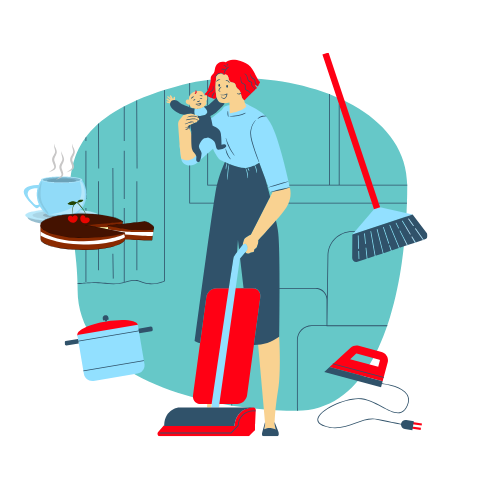 You're a parent - YOU'RE the grown-up now, so why haven't you outgrown food struggle? Yoga this, food plan that. Pah! There must be reasons why some people stick to things, but you can't.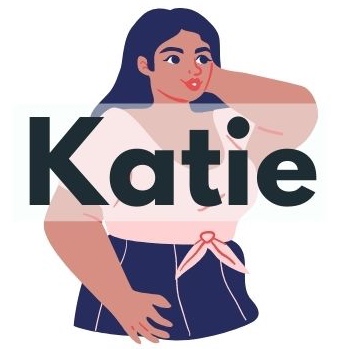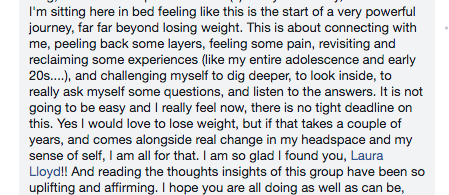 - Katie, taking the 14 Days challenge during quarantine, with a high-profile full-time job, a toddler, and a plumbing outage - and still loving the transformation!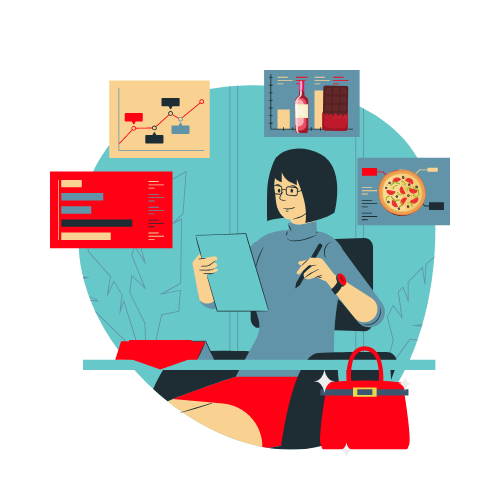 You're a hard-working person who strives for success (but fails around food) ... This isn't like you. In every other area of life, you set yourself a goal, and you do whatever it takes to get there.
Hey, for someone who thinks they are weak, you are working really hard right now!
It's not your fault you've been overeating.
This isn't about willpower, this is about your eating psychology.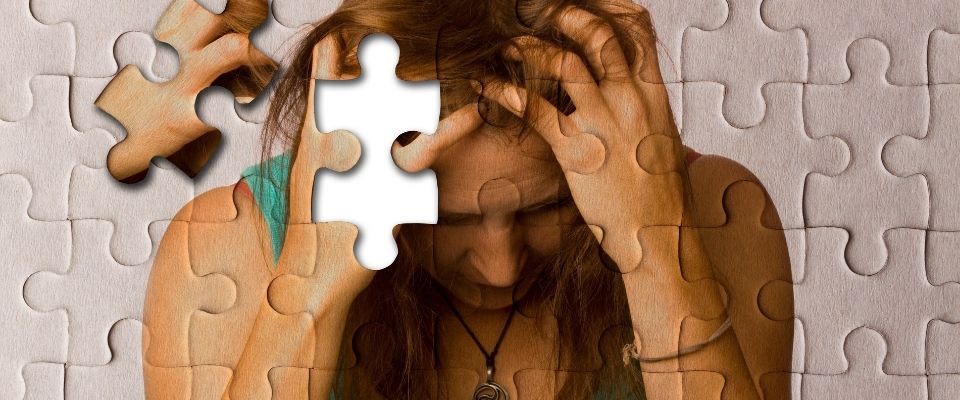 If you're here now, rolling that term 'eating psychology' round your tongue, I'd bet my last bottle of hand sanitiser that you're self-aware enough to know that you struggle with this more than most.

"So what is it about me that's part of the problem?"
Good question.
It's not that you're broken, and everyone else is fine.
It's just that your way of doing food has got stuck in patterns, and if you do the work 📝💡 (I'll show you, it's not hard!) to become aware of them, those patterns can change (yay!).
Your problem is embedded in thoughts you're hardly even aware you're having; in your emotional baggage; in your beliefs about what 'success' and 'failure' mean, for starters – in other words, the difference between you and another eater is your psychology.
And there's a bonus!
When you get this.... you also get this! 👇🏾
Courses Included with Purchase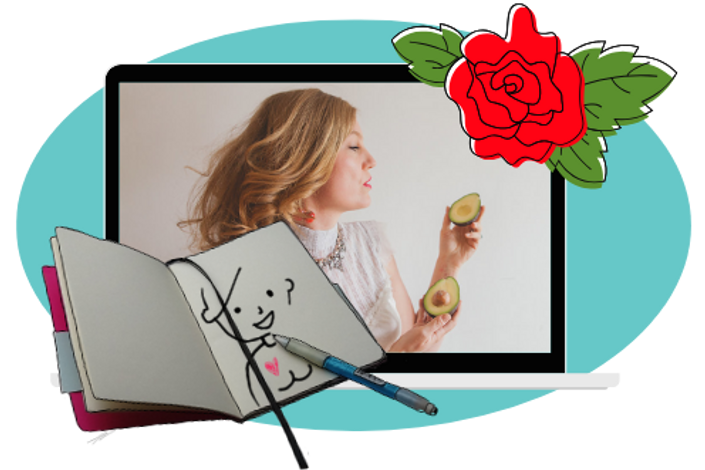 14 Days to Food Psychology Savvy
Get equipped with lifelong tools to outsmart binge eating and overeating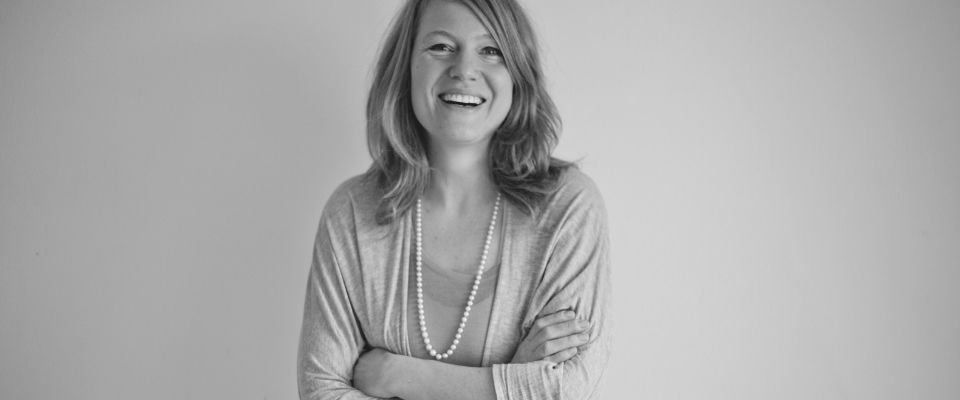 $127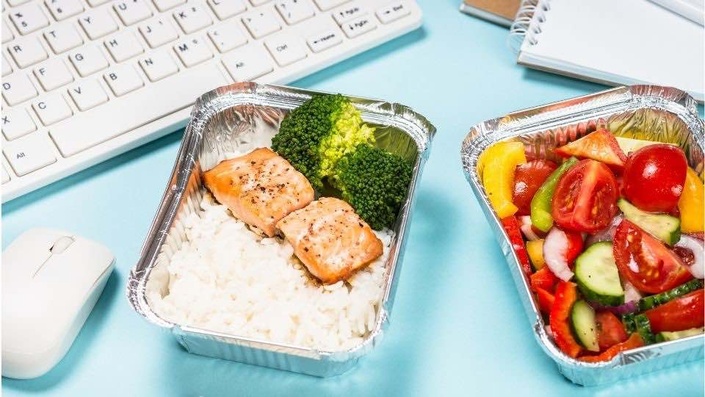 The 'Better Breaks' Lunch Pack
Five batch-cookable nutritious lunch blueprints, to sustain your working day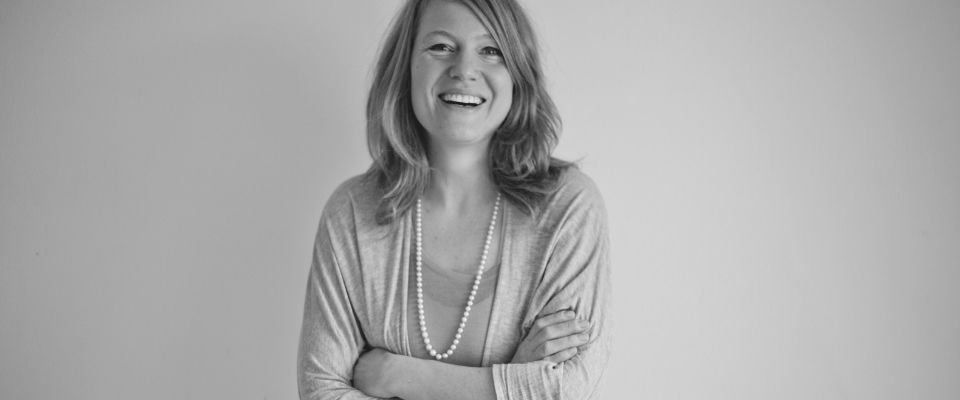 $27
Original Price: £154
🐌 You can do the challenge self-paced starting now:
Daily emails and videos guide you

You'll have access the programme & materials forever

You can access our private Facebook community at all times

There are monthly Q&A coaching calls in the 14 Days Community
AND... (drumroll)...
🐎 the mentored group challenge runs 3 times per year.
Enrolled students can join any or all future challenges, there's no extra fee.

What's included when the mentored challenge is running?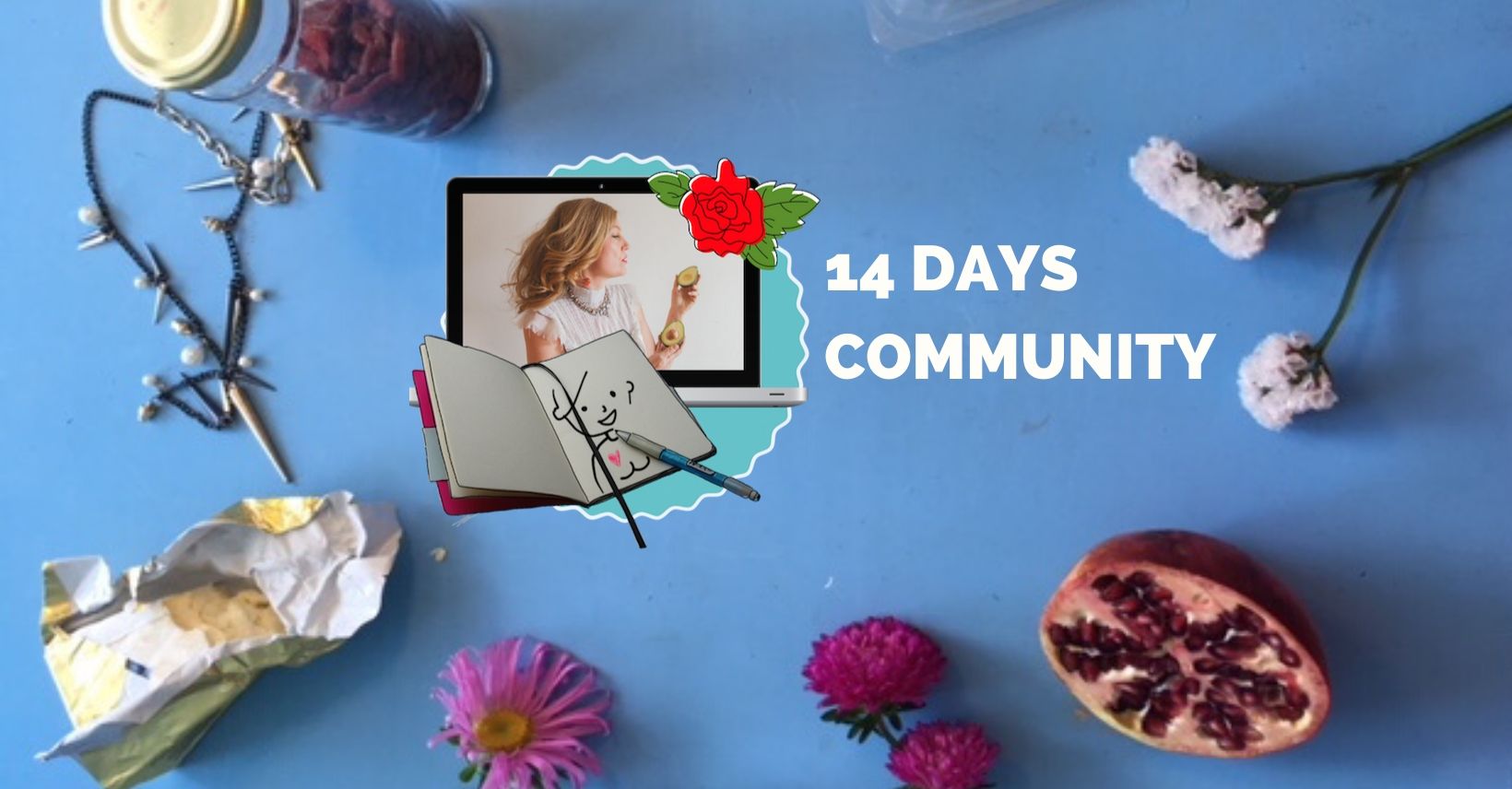 The 14 Days Facebook community is really vibrant during group challenges.

Your group will give you accountability, support and group momentum - former group participants have continued in private coaching cohorts after the challenge ended.

Laura Lloyd is live daily in our private FB group during the mentored challenges and answers your eating challenges in regular Q&As.
2 x group Zoom calls giving EXCLUSIVE extra coaching, where you can Q&A your own food challenges, query the exercises, and I share a transformational tool that I've applied in my own life to manage my eating in an easeful way, and eliminate overeating too.
Here are the 14 steps of the challenge.
These are the same steps - one per day - that scores of my students have already used to begin to overcome binge eating, overeating and emotional eating.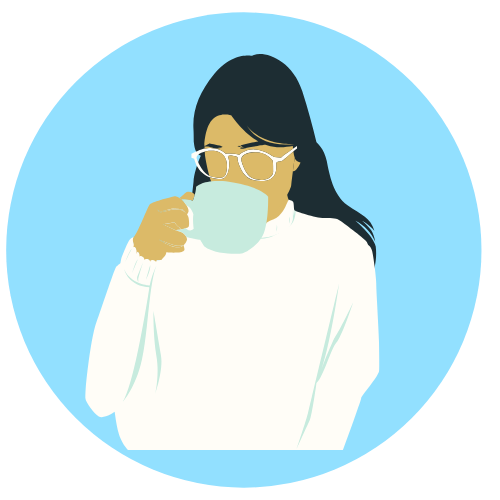 Let's meet Nia. She's totally fictional.
"I am really struggling during this lockdown/quarantine situation in terms of my eating. My stress is super high thinking about the world and all I want to do is eat snacks and sweets, just constantly. I'm also a yoga teacher, so I feel like I, of all people, shouldn't be eating like it's Christmas! I want to integrate the eating psychology I learn into my yoga classes to help my yoga students have better body image."
That's great Nia. Let's get you started on the challenge tomorrow.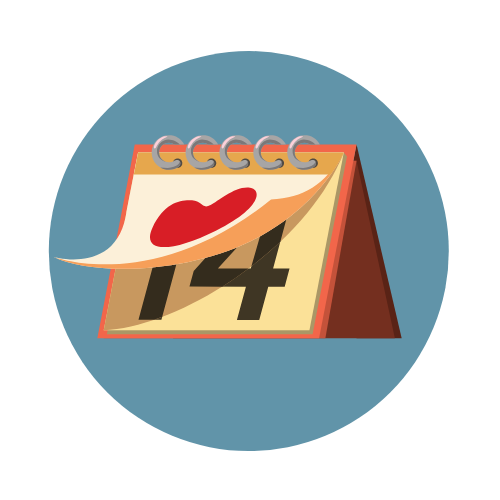 Day 0, Enrolment & Welcome pack.
Once Nia has enrolled, she goes over to her Teachable school, where she has instant access.
"OK, I'm ready to go."
Almost, Nia. Have you read about the reward I'm offering if you complete the challenge? - I'll give you a discount voucher that matches your investment, redeemable against my advanced course that's coming out early 2020. Yes, I'm serious!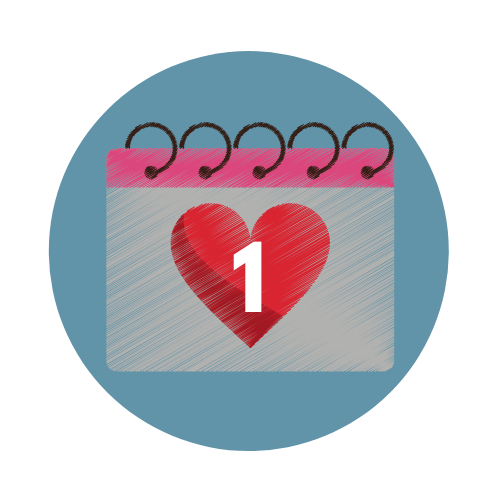 Day 1: What tools we're going to equip ourselves with for the eating psychology journey.
Nia watches a couple of short vids about how the challenge works, and learns about Laura Lloyd's Sensational Eater™ approach.
She reads about how to start someone else on an eating psychology journey - She's going to use that when her students lament their weight and their wine habits.
"That was easy! I'm off to introduce myself in the private Facebook group!"
Go get 'em, Nia!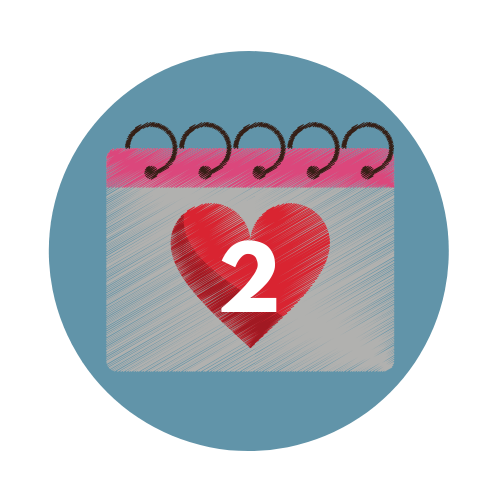 Day 2: Pack your backpack with self-permission.
Nia watches a 5-minute video telling her how to do a journalling exercise that'll help her unravel how restriction sets her up for failure with food. As she's busy working from home, she keeps her journal page near her and jots down her thoughts as she goes through the day.
"I always felt like I had no willpower - but I had no idea it was a pattern I was creating!!", she tells our private Facebook group.
Yes, Nia! Imagine how your students will react when you share this exercise with them! The 'notes for coaches' section has pointers how.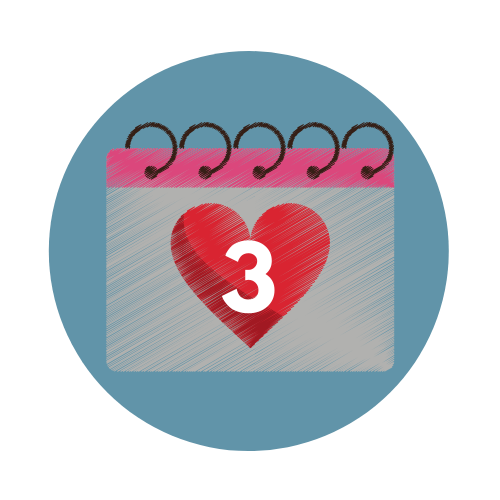 Day 3: Set down your emotional baggage and self-expectations
Relaxing day for Nia after yesterday's thinkathon.
She lies down on her balcony in the sunshine after lunch to do an audio visualisation meditation about why she pushes herself to work so hard in her life.
It gets her thinking about her yoga students, and how they push themselves too. She has an idea for how she can use this exercise in the end-of-session relaxation, so she jots down ideas in her yoga notebook.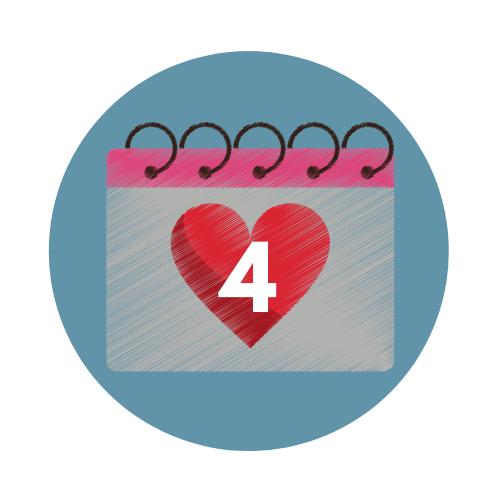 Day 4: Set a new destination, redirect your ambition
Video and journalling exercise to stop wanting to be ridiculously skinny, and reframe your goals to achievable, lifelong success.
"I always admire my yoga teachers' bodies and their agility, so this was hard for me", admits Nia.
Yes, there's a fine line between inspiration and envy, isn't there? The 'notes for coaches' has some exciting-looking reading, so Nia looks it up as an audiobook for after the challenge is over.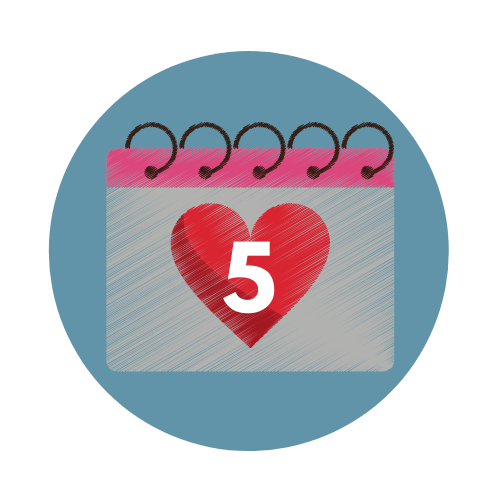 Day 5: Learn to set process-oriented goals
Daydreaming exercise today: What would it look like, to eat at ease?
"I always think about what I'm trying to NOT do. This turned it on its head."
Loads of creative ideas being shared in the Facebook group, and Nia is loving the encouragement and feedback she's getting - and giving.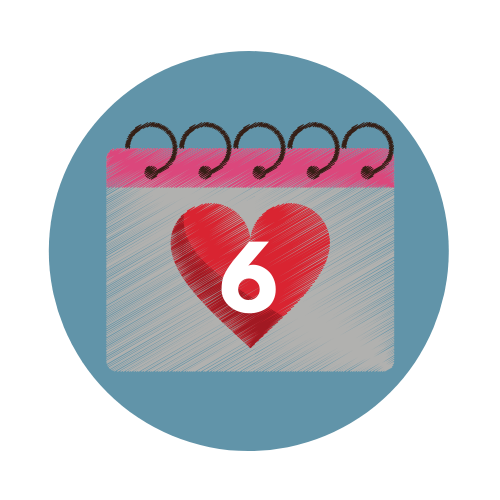 Day 6: Put embodiment in your backpack, it'll keep you alive.
Love lists as much as me? Today's a look at all the fun kinds of movement you haven't been doing. We're going to find out what's stopping you too.
"At first I thought, this didn't apply to me, since I already do a lot of fitness", says Nia to the Facebook group later. "But I realised, there are things I want to try, that aren't so strict too."
Great, Nia. Did you order that hula hoop from the online store, then?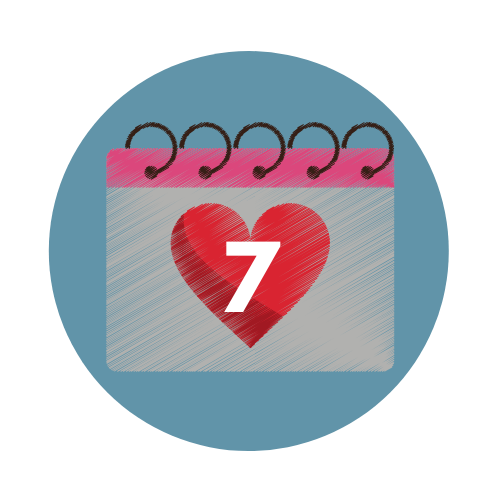 Day 7: Get emotionally prepared in case the trail gets rough!
Today's a must for Nia, because she has tried to eat intuitively, AND tried mindful eating, and 'it didn't work'. She also has strong ideas of what's healthy, and that's hard to relax.
"I don't know where to draw the line", she says.
I hear you. This day is for you, Nia! You'll learn how not to go totally feral when you relax the food rules, and get emotional support if you're having doubts or wobbles at this point in the process (hint: you should be - it means you're out of your comfort zone!).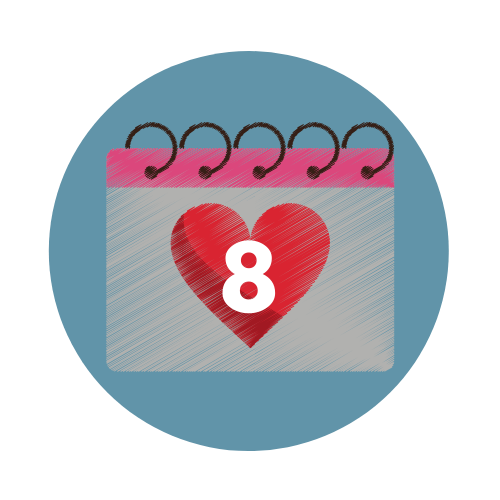 Day 8: Get kitted out with the right clothes for your adventure.
Nia watches a short video over breakfast, and does a journalling exercise in her lunchbreak (at the kitchen table, but still...) that's about rethinking your personal style in terms of communicating your unique you-ness, instead of trying to 'look nice'.
"My boyfriend got a surprise because he's used to seeing me in jogging bottoms! He said I looked fantastic, and went and put on some better clothes himself!"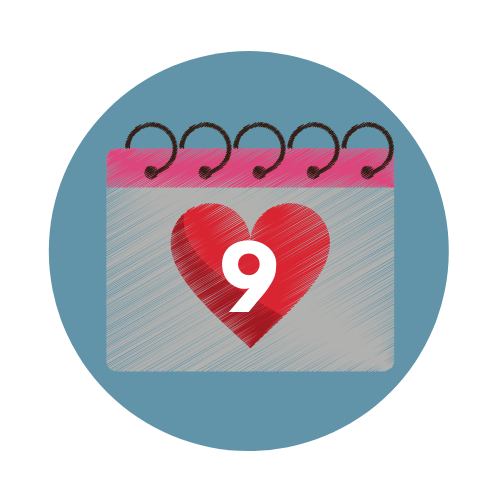 Day 9: Don't forget water (not just drinking it!).
Today is a physical experiential day, about the evidence-based healing power of our natural environment.
Nia reads the task, and goes for a bike ride at lunch, and takes photos.
"Why don't I do this every day?, I thought. Then I realised - I still can!"
Day 10: Your appetite is your compass.
"It feels like I'm locked in with a yeti, and my beast of an appetite needs whispering".
This video and journal exercise will get you talking to your foe, Nia, don't worry.
Her boyfriend is on a Zoom call with his mates in the evening, so she sits up in bed with her notebook, and is surprised to find she writes a lot!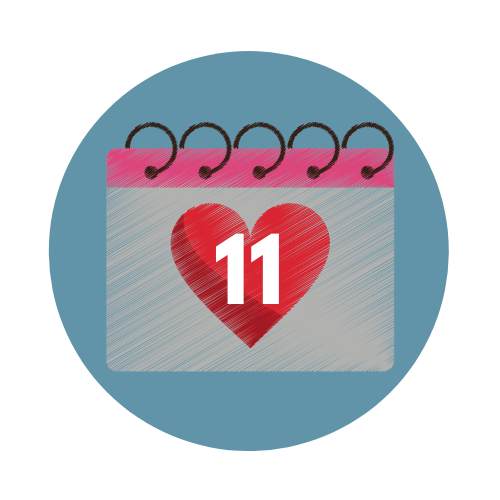 Day 11: Take the 'know-your-fullness' tool with you.
Nia gets up early so she can follow along with a video meditation, followed by a physical experiential method that helps you connect to your innate sense of fullness, before she starts work. The idea is that she can stop eating when she's satisfied, rather than stuffed.
She eats differently all day. "I feel attuned to my body for the first time in weeks".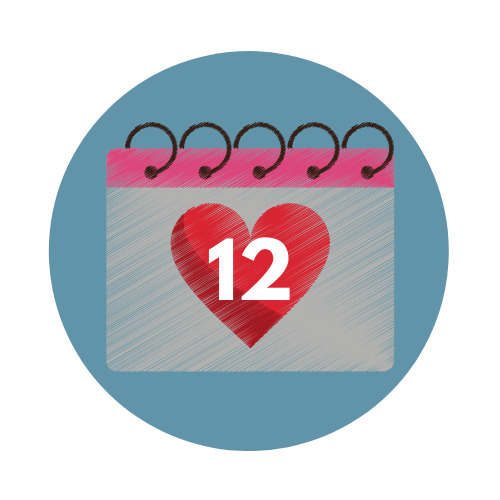 Day 12: Eat this way for lifelong food sanity.
Explore a killer eating technique, and ask yourself why you haven't made it happen before.
"I know it's not very 'yoga', but I'm really really busy, and really really stressed about money, and it's affecting my eating."
Awareness is everything.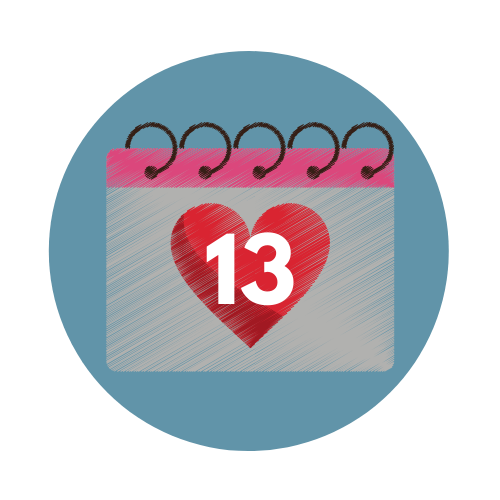 Day 13: Take a packed lunch.
How to get practical, and prepared, and creative.
Nia takes a peek at the bonus 'Better Breaks' Lunch Pack that came free with her enrolment on this challenge, and makes a note of exactly what ingredients to buy, and enjoys thinking through how to batch-prepare to save time, and how to vary her lunches to avoid boredom!
"I had a bash at one of the meals - I had some of the ingredients to start with - really jazzed up my day!"
We loved seeing the photos too, Nia!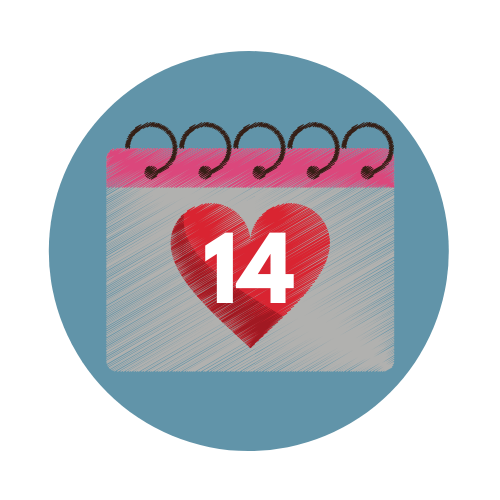 Day 14, the FINISH LINE: Map your onward eating psychology journey.
Think about your next step, your next direction, with guidance.
"I found out so much I was unconsciously doing. There's so much more I want to learn. And my head's buzzing with ideas about how to incorporate all this into my yoga classes when I start up again. I might begin to teach some of this online - people need support right now".
Your Instructor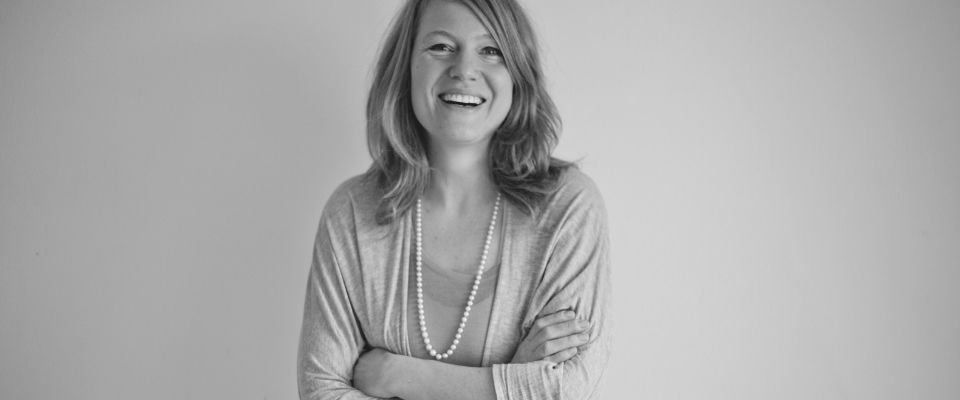 A food psychology coach and imagination-lover, here to help you understand your After-work Overeating.
I help people lose weight, stop binge eating, and stop emotional eating, the modern way - through habit change, not dieting.
Habits are thought patterns and emotional responses, not just behaviours. They are the beliefs we hold about ourselves that get in our way and make us give up when we have mistakes that could otherwise be learning opportunities.
As well as being a certified eating psychology coach (Institute for the Psychology of Eating) practicing for over 7 years and , I am currently studying Cognitive Behavioural Hypnotherapy at the UK College of Hypnosis and Hypnotherapy.
I have personally overcome my binge-eating college years; navigated emotional eating; and juggled self-care with mothering. I have been published on Tiny Buddha blog and Positively Positive, and have had viral posts on Medium.com too.
I'm dedicated to helping you learn to self-coach, make up your own mind, and ultimately walk your own eating psychology path.
Frequently Asked Questions
When does the course start and finish?
The course starts now and never ends! It is a completely self-paced online course - you decide when you start and when you finish. The material is yours forever. But also, there are currently 3 opportunities each year to take the course with a mentored group, and you can join the mentored sessions and retake the course as many times as you like, with no extra charge.
How long do I have access to the course?
How does lifetime access sound? After enrolling, you have unlimited access to this course for as long as you like - across any and all devices you own.
What if I am unhappy with the course?
We would never want you to be unhappy! If you are unsatisfied with your purchase, contact us in the first 30 days and we will give you a full refund. But also, if you ARE happy with challenge, and you complete it, I'll give you your investment back in the form of a discount voucher, redeemable against my advanced course Understanding Overeating, which is coming out early 2021. So, win win!